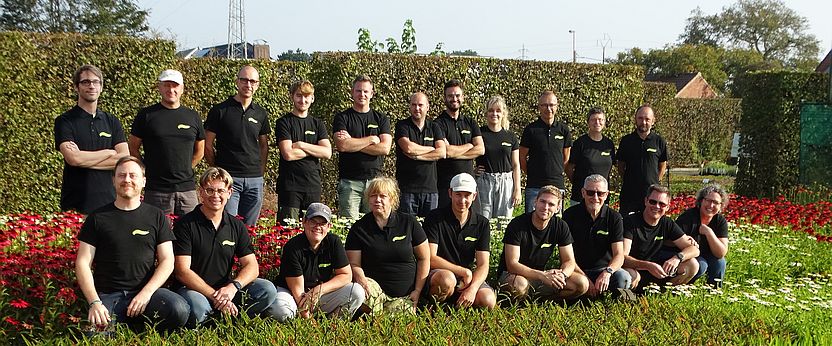 Please note!
We have different opening hours for individuals and dealers!
Hobby gardeners

Monday: closed
Tuesday: closed
Wednesday: closed
Thursday: closed
Friday: 8am - 3.00pm
Saturday: look below

Professionals

Monday: 8am - 12pm en 1pm - 5.30pm
Tuesday: 8am - 12pm en 1pm - 5.30pm
Wednesday: 8am - 12pm en 1pm - 5.30pm
Thursday: 8am - 12pm en 1pm - 5.30pm
Friday: 8am - 4.30pm
Saturday: look below
SATURDAY: only in March, April, May, June: 8 am – 12 pm
and from the 3rd weekend of September, October and November: 8 am - 12pm
CLOSED BETWEEN 12-13 pm for lunch (Mon-Thu), SUNDAY AND HOLIDAYS, SATURDAY AFTERNOON.
Hobby gardeners: If you let us prepare the plants, you can come and collect them during the opening hours of professionals. Even after payment in advance you can pick up the plants after or before the openinghours. We then contact you for the payment and pick-up place in our nurseryshop.
Buy a gift voucher
Would you like to treat someone to a gift voucher for perennials?
Order a gift voucher via this link or purchase one at the nursery.
Note: When confirming the order, note the desired amount and we will guide you to payment to receive the voucher.
Our bank account number can be found here.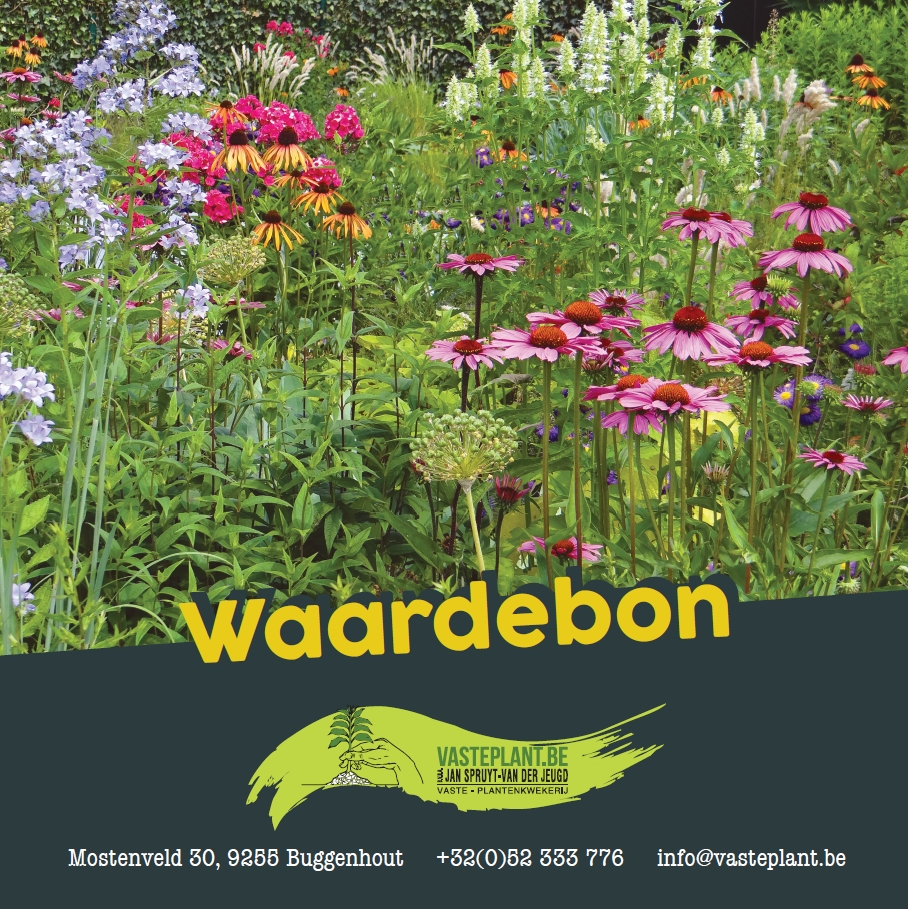 Have your border designed by us?
Our design team makes planting plans tailored to each garden border with a minimum area of 10 m².
You can read all about it here.